Kikai Sentai Zenkaiger Full Series Episodes and Movies English Sub - TokuFun
Kikai Sentai Zenkaiger (機界戦隊ゼンカイジャー Ki-kai Sentai Zenkaijā)[2], translated as Machine World Squadron Full Throttle Ranger, is the 45th season of Super Sentai.
The show's theme is robots and mechanical devices, celebrating Super Sentai's 45th anniversary with heroes and items based on past Sentai Robots and Ranger teams.
Plot
In this story, our heroes will use full-force full-throttle (全力全開 Zenryoku Zenkai) to stop the enemies who are trying to destroy the parallel universes. One hero known as Zenkaiser, with a heart of justice, will stand up to a preposterous giant mass of evil who has managed to break into their home world. Fighting alongside him are four robotic lifeforms.[3]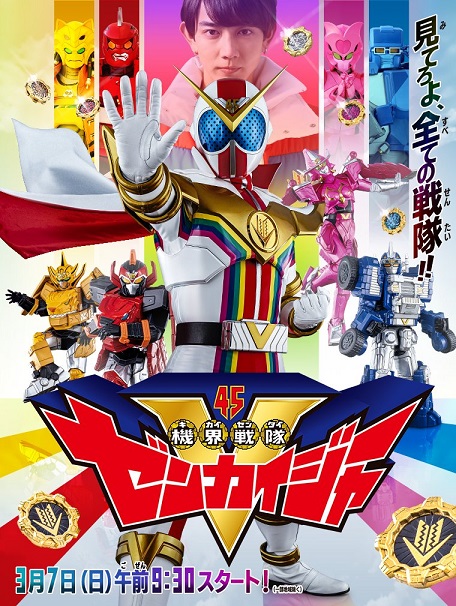 Watch Stream Online Kikai Sentai Zenkaiger Full Episodes English Sub - Only on TokuFun
Server 1-O
Server 2-T (Already dropped, no more updates)
Watch Stream Online Kikai Sentai Zenkaiger Special Movies English Sub by TVNihon - Only on TokuFun
Emjoy!!